"OMG the kids love them. Nearly sold half our order in less than half an hour."
Kelly - Northam Public School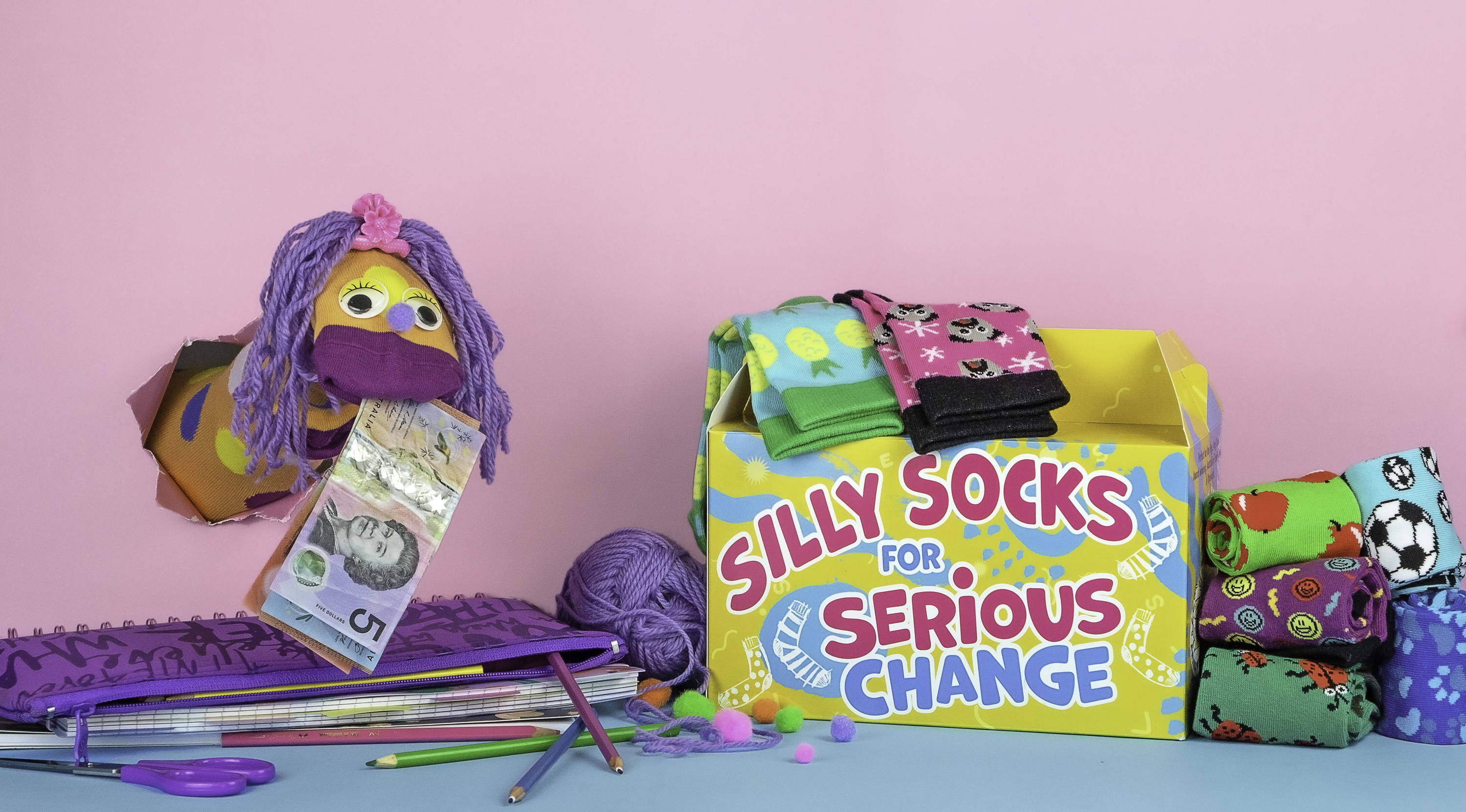 Raise money without raising blood sugar levels.

Enjoy low cost prices with no minimum order.


Choose your own product selling prices.

Named "Best New Fundraiser 2017" by The Fundraising Directory.

Jolly Soles is the practical, fun and sugar-free fundraiser that is perfect for your school.

It's a product everyone loves (everybody needs socks), profitable for any cause (set your own price) and fun for kids (crazy sock day anyone?)
Choose the fundraising idea that parents will be thanking you for!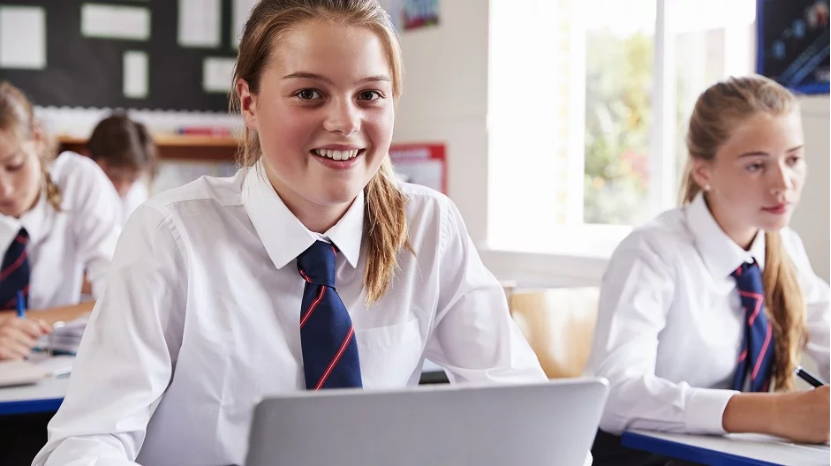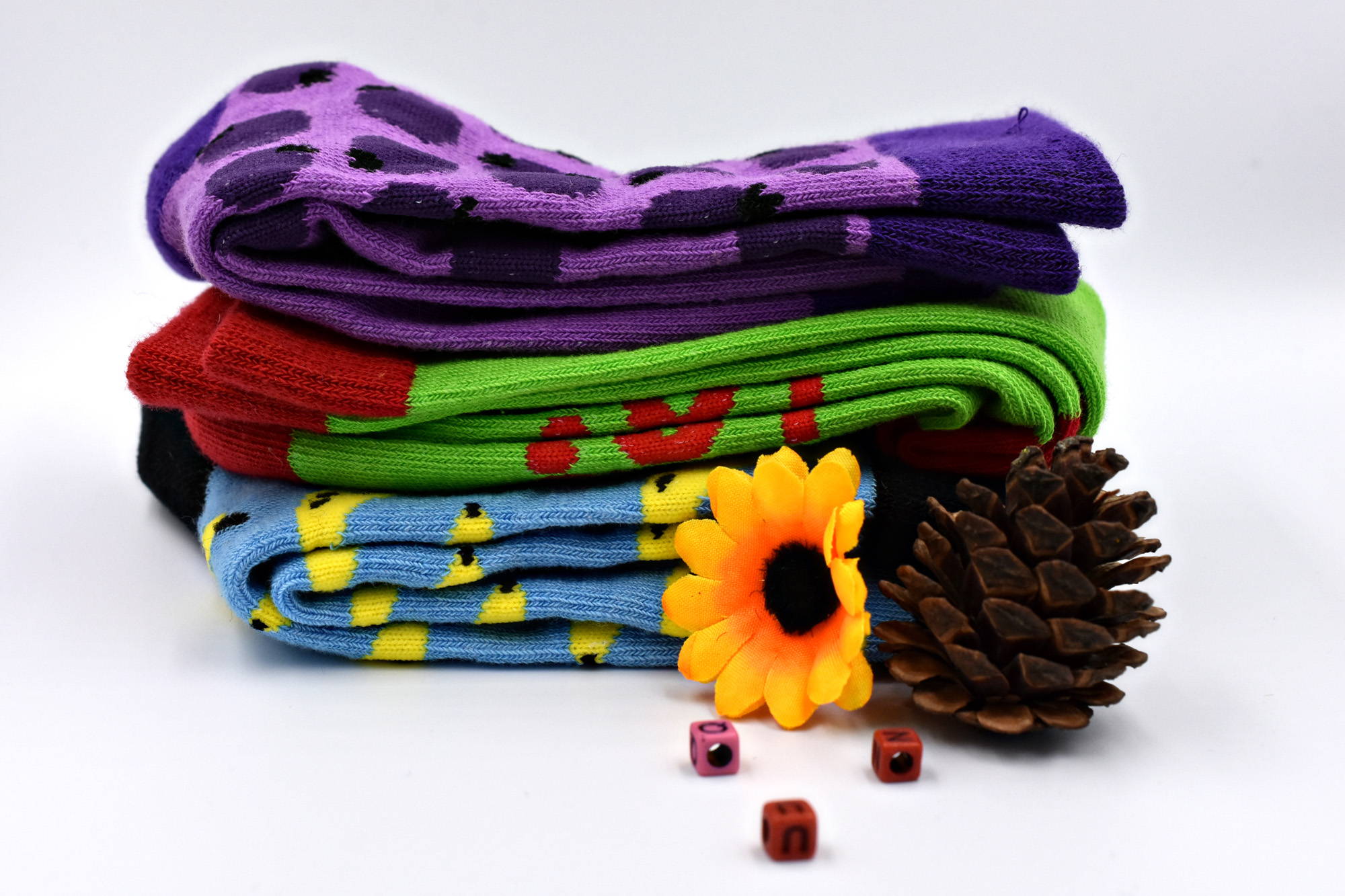 SUGAR-FREE - We all need socks, don't we? Sell a fun and affordable product—that people actually need—while still returning great profits to your school.

EASY PEASY - Our mixed socks boxes are the most popular and easiest to sell. At $47 per box, each box includes 14 pairs, mixed and matched in styles and sizes to suit your crowd. That means you can sell to anyone, anywhere! We'll even throw in free postage for orders of 15 boxes and over.

STAND OUT - Did someone say banana socks? What about silly socks for Father's Day? Maybe a stall for Crazy Sock Day is more your thing? Whatever the occasion, you'll be sure to stand out from the fundraising crowd with our always fresh and funky designs.
SMARTY PANTS - Want to actually make a good profit? Each school has the flexibility to set their own prices and choose how much they want each pair to sell for.

RELAX - We care about schools, so we've set up 28-Day payment terms so you don't have to pay upfront. Phew!

DON'T SWEAT IT - Worried you might get stuck with unsold boxes? We're so confident that you'll have no trouble selling our socks that we have an amazing returns policy. You can return up to 25% of your order at the end of your fundraiser to maximize your profits! Conditions Apply.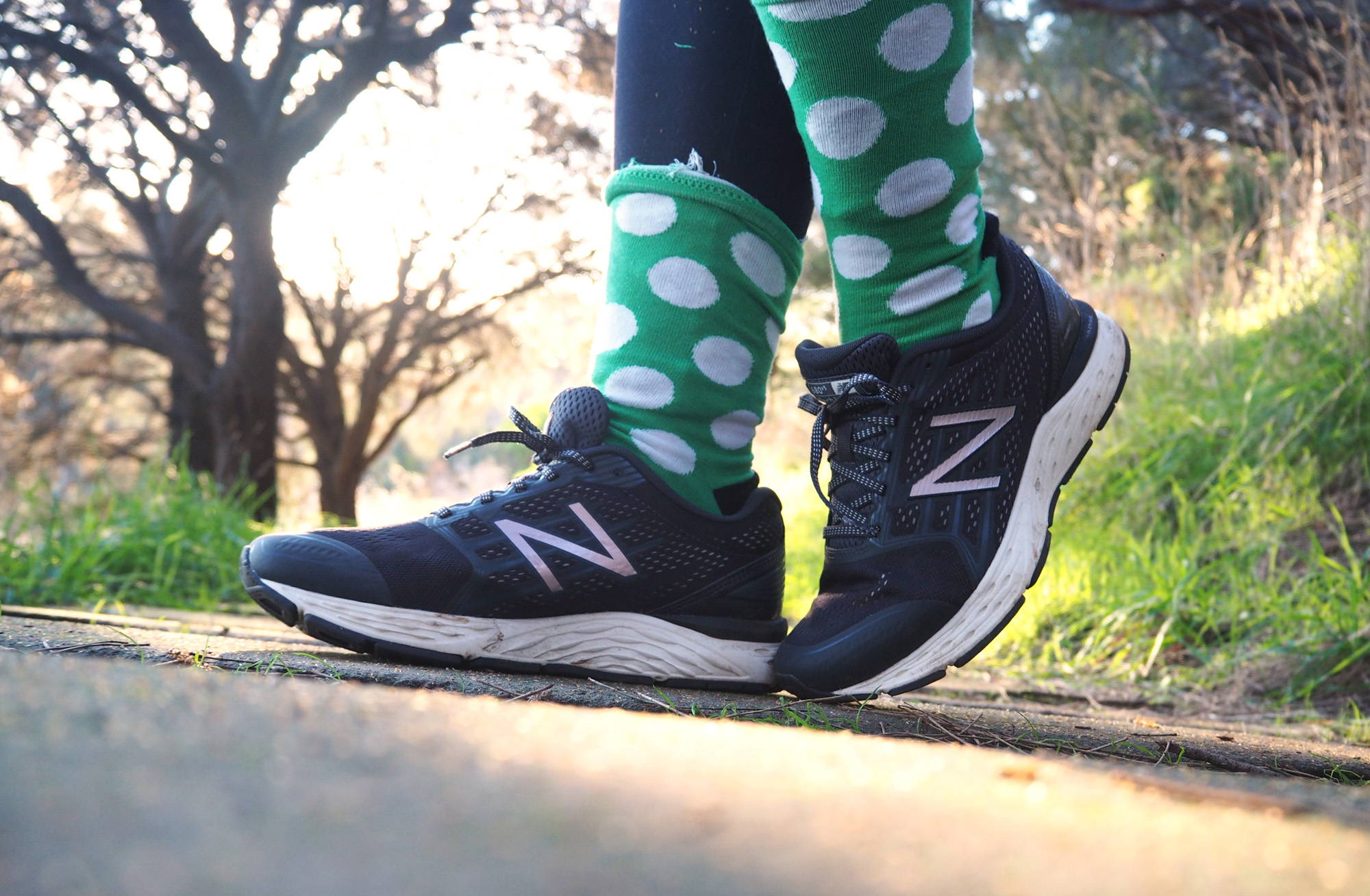 HEAR FROM OUR AMAZING CUSTOMERS:
Our sock drive for the Pittsworth Scout Group was really popular; we sold out really quickly and easily. A quick fundraiser is a good one! Everyone seemed very pleased with the designs and quality of the product. (I know my kids had trouble deciding which pairs to buy!) Thank you also for the excellent customer service. We will look forward to using your company for sock drives in the future!
Kay - Pittsworth Scout Group

We ordered the socks for the parents committee run Fathers Day stall at our school and the socks arrived so quickly. They are such lovely quality, great patterns and ordering and payment was super easy. We really appreciate how easy it has been to deal with Jolly Soles and highly recommend for anyone to use!!!

Rebecca - Grovedale Public School

What a great fundraiser! We could customise our order to suit the age groups and even had to make a second emergency order to cope with the demands! Than you so much Jolly Soles!


These socks are fabulous for fundraising! We stumbled across them and weren't sure how they would go. Only a couple of weeks in and we are already on our third order! The fruit salad socks and funky starts, stripes and spots are so much fun - they appeal to adults and kids alike. They are also very comfortable. I'd definitely recommend Jolly Soles if you are looking for a novel, interesting fundraising idea - so much better than chocolates and you don't have to worry about them melting!

Bronwyn - Black Mountain Rowing Club

The feedback has been amazing. Everyone has loved the quality and have come back for more. That was the biggest surprise because I know chocolates will always have repeat sales, but so did the socks once staff took them home and the rest of the family wanted some. This week - everyone is showing me that they're wearing them!

Leonie - Smith Family Foundation

Want to learn more about hosting a Jolly Soles fundraiser at your school?