"I cannot speak highly enough of Jolly Soles. Great fundraising idea and
really fantastic product. Service is second to none also."
Anna, Braeside Primary School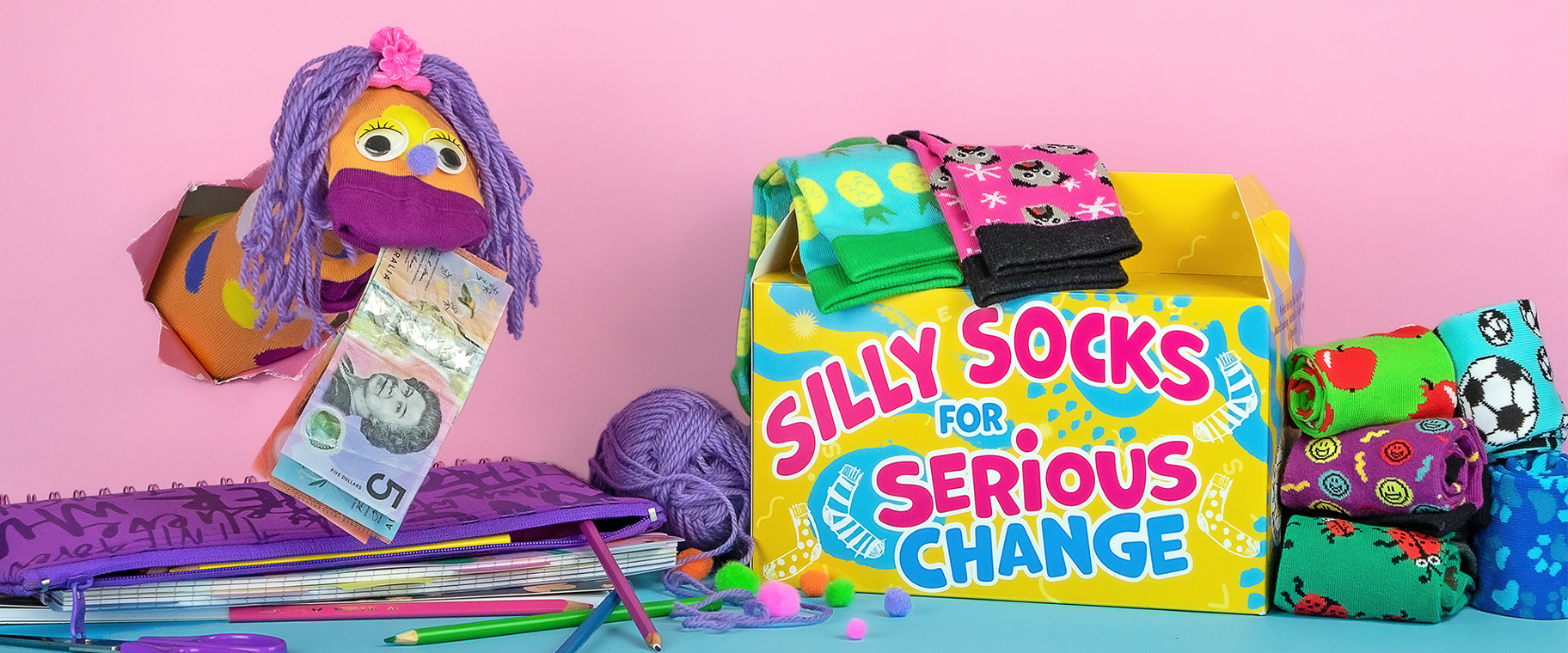 CONGRATULATIONS!
You have just found THE genius school fundraising idea you've been looking for!
Meet the fundraising idea your school community will fall in love with quicker than you can say "Canteen's open!"
It makes fundraising an easy-peasy affair for everyone:

The wider school community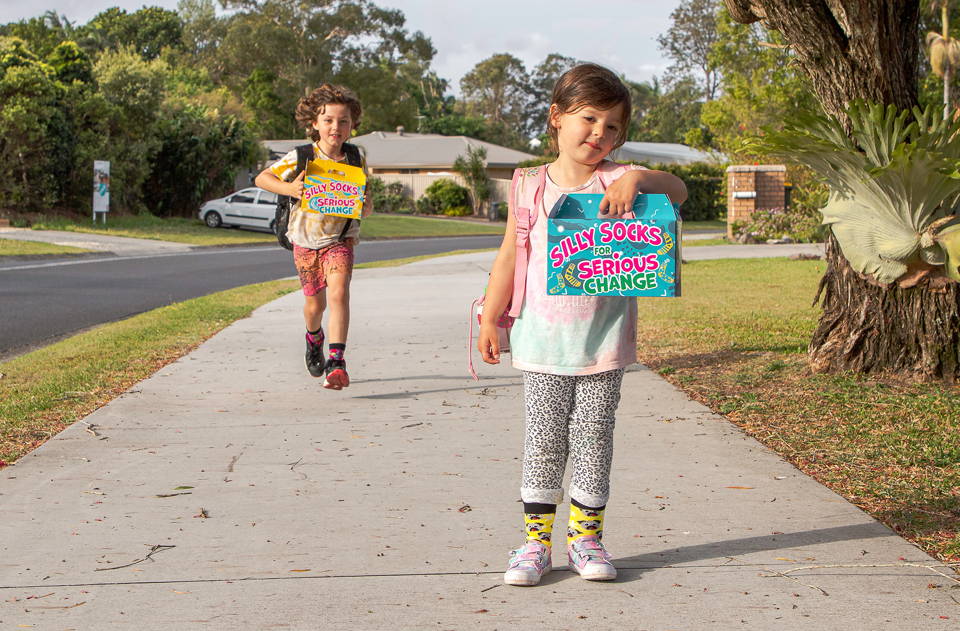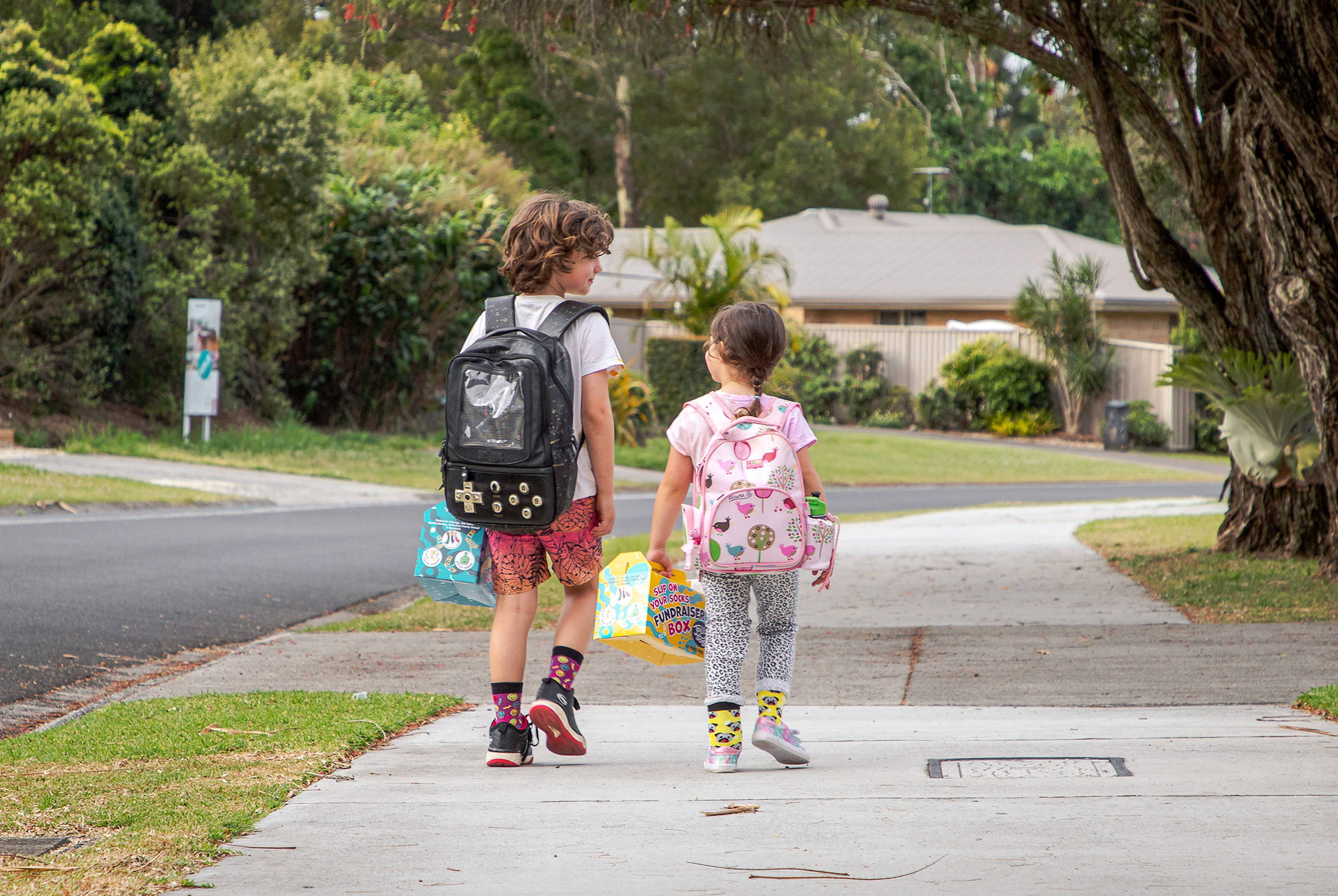 Jolly Soles is the tried and tested alternative to traditional fundraisers.
The ones that simply don't sell because they're too...

Jolly Soles works because it's different!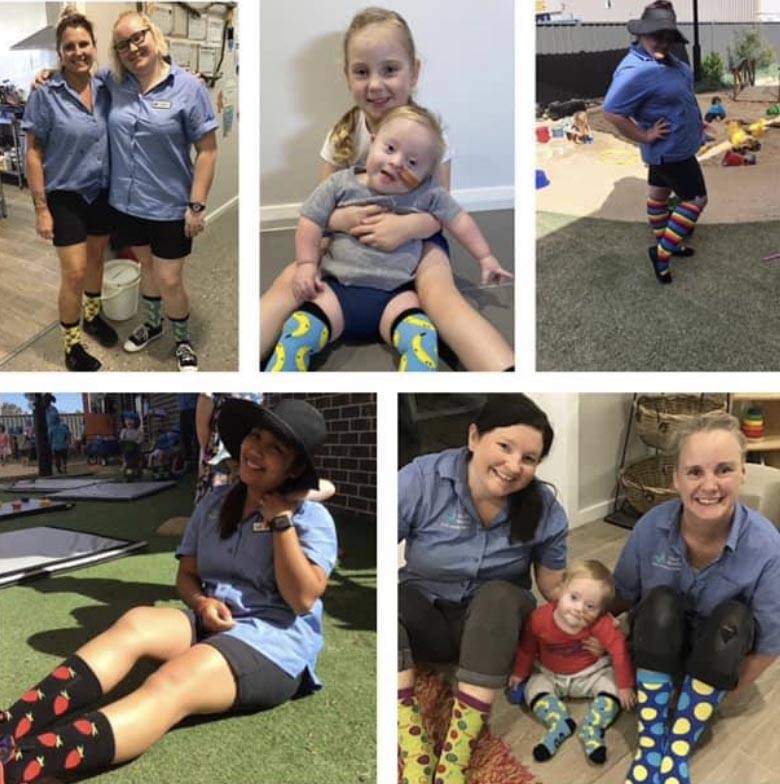 South Nowra ELC for Celebrate T21.
"Kicked off our first sale this morning and OMG the kids loved them! Nearly sold half our order in less than half an hour. We just love the socks. The quality, the range and the sizes are fantastic."
Kelly, Northam Public School.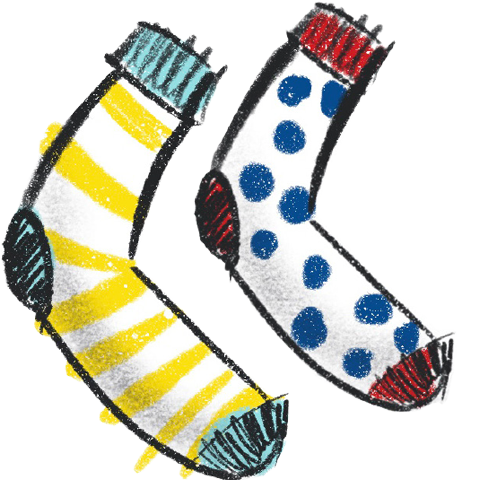 SELL SOMETHING EVERYONE ACTUALLY NEEDS
Nobody needs another freddo frog, but everyone can do with a funky pair of socks. Prepare to sell out quickly!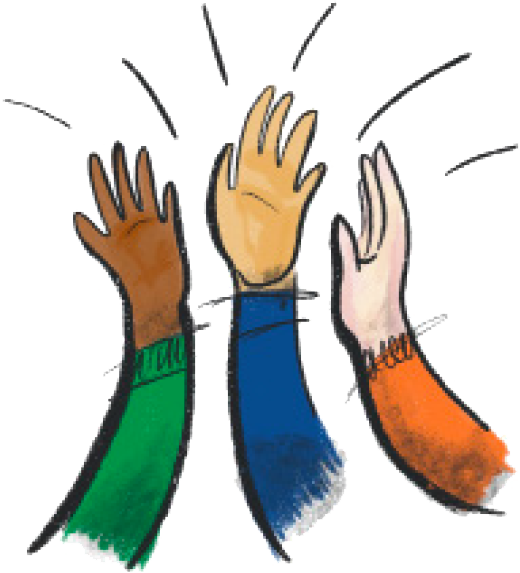 NOT SURE HOW MANY TO ORDER? NO WORRIES!
Return up to 25% of your order at the end of your fundraiser. That's if there's any left!

START SELLING TODAY. PAY IN 28 DAYS!
We value your cash flow here. That's why we offer 28 day payment terms, so you're never out of pocket. Download application form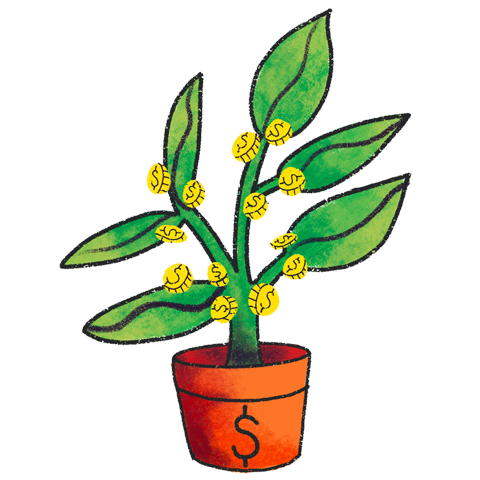 SET PRICES YOUR TEAM & COMMUNITY CAN AFFORD
With Jolly Soles, you're in control. Decide how much you need to raise and how much your community can afford.

WHO DOESN'T LOVE A FUNKY PAIR OF SOCKS (or 2)?
Especially when the guaranteed sock frenzy will raise funds for a new playground or the Year 6 Formal!
Fundraising that would otherwise have taken weeks of dreaded door knocking and pleading.
Here are a few ideas to make your sock frenzy a fun affair and a sell out success for everyone: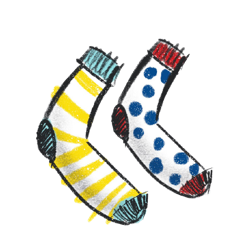 ORGANISE A FUNKY SOCK DAY
So the kids, students and parents can show off
their favourite pair.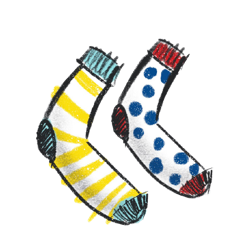 SELL YOUR JOLLY SOLES SOCKS VIA YOUR SCHOOLS ONLINE SYSTEM
So they raise maximum profit for
minimum effort.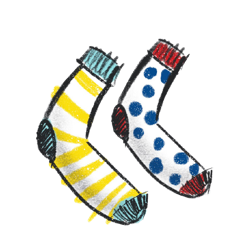 USE THE PRACTICAL GRAB'N'GO FUNDRAISING BOXES
So you can allocate 1 box per family and spread the love knowing your funky socks can travel.
Hear from our amazing customers
Our sock drive for the Pittsworth Scout Group was really popular; we sold out really quickly and easily. A quick fundraiser is a good one! Everyone seemed very pleased with the designs and quality of the product. (I know my kids had trouble deciding which pairs to buy!) Thank you also for the excellent customer service. We will look forward to using your company for sock drives in the future!
Kay - Pittsworth Scout Group
We ordered the socks for the parents committee run Fathers Day stall at our school and the socks arrived so quickly. They are such lovely quality, great patterns and ordering and payment was super easy. We really appreciate how easy it has been to deal with Jolly Soles and highly recommend for anyone to use!!!
Rebecca - Grovedale Public School
What a great fundraiser! We could customise our order to suit the age groups and even had to make a second emergency order to cope with the demands! Thank you so much Jolly Soles!
These socks are fabulous for fundraising! We stumbled across them and weren't sure how they would go. Only a couple of weeks in and we are already on our third order! The fruit salad socks and funky starts, stripes and spots are so much fun - they appeal to adults and kids alike. They are also very comfortable. I'd definitely recommend Jolly Soles if you are looking for a novel, interesting fundraising idea - so much better than chocolates and you don't have to worry about them melting!
Bronwyn - Black Mountain Rowing Club
The feedback has been amazing. Everyone has loved the quality and have come back for more. That was the biggest surprise because I know chocolates will always have repeat sales, but so did the socks once staff took them home and the rest of the family wanted some. This week - everyone is showing me that they're wearing them!
Leonie - Smith Family Foundation
Ready to get started with this revolutionary fundraising idea for your school?